Today we are happy to share the experience that Alex Linday posted into the pizzamaking forum. Alex used the MasterBiga to get a perfect pizza!
After numerous experiments with the new Caputo Nuvola Super, I think I found the sweet spot. For anyone wanting to experiment with Biga based doughs, I highly recommend downloading the free app MasterBiga from the AppStore. It is great for calculating correct quantities of yeast and water and lets you know exactly when your Biga will be ready given the room temperature. It also adjusts the quantity of water based on the room temperature. I've attached a screenshot of the recipe used for this dough in MasterBiga app below. A huge thank you to Paolo Spadaro for tips in using MasterBiga and Dario Scopelliti for providing the recipe used here.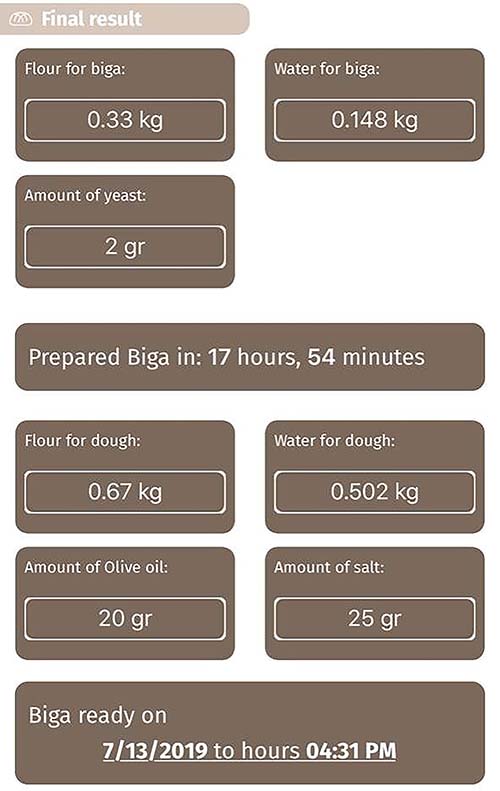 The key to mixing Biga right is to mix yeast and flour, and then add all the water, then combine by hand for only 1-2 minutes max until you have a crumbly mess. You can also mix yeast into water first - some people do. You don't want to develop any gluten, or beat any air into the Biga. A huge bonus of dry preferment is that both your hands and the container are very easy to clean.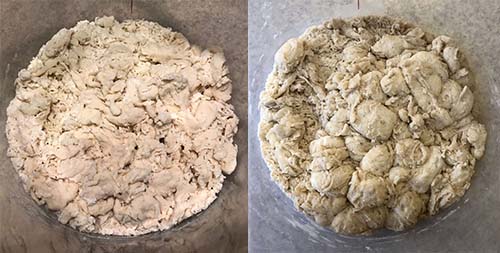 Baked at 700F in the Blackstone oven for about 2-2.5 mins. I've learned from Dario that with a Biga based dough, it's best to cook at a lower temp - this creates a crispier crust and avoids an overly chewy, rubbery texture. The results were spectacular - light, airy, tender. Probably one of my all-time best.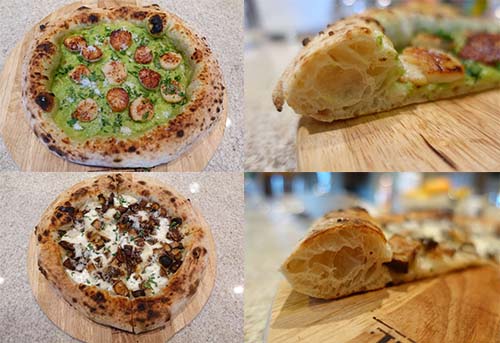 Thanks Alex Linday